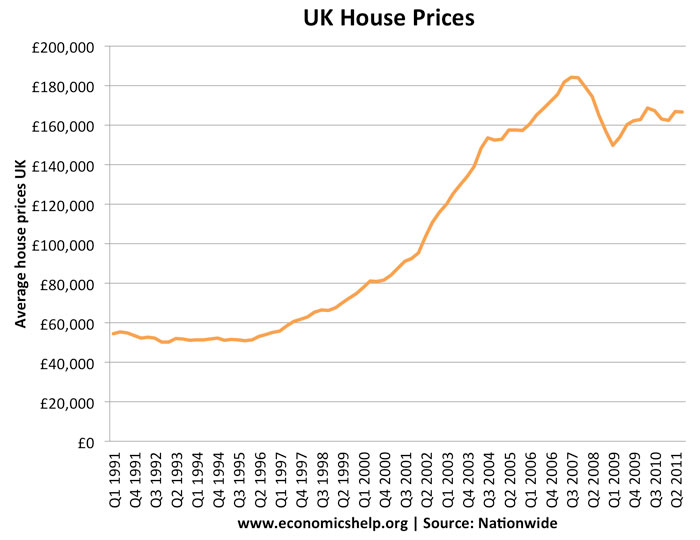 Despite a set back in prices since late 2007, UK house prices have not fallen by as much as might be expected. For example, UK house prices have not fallen by a similar amount to US or Spain.
House Prices Since 1960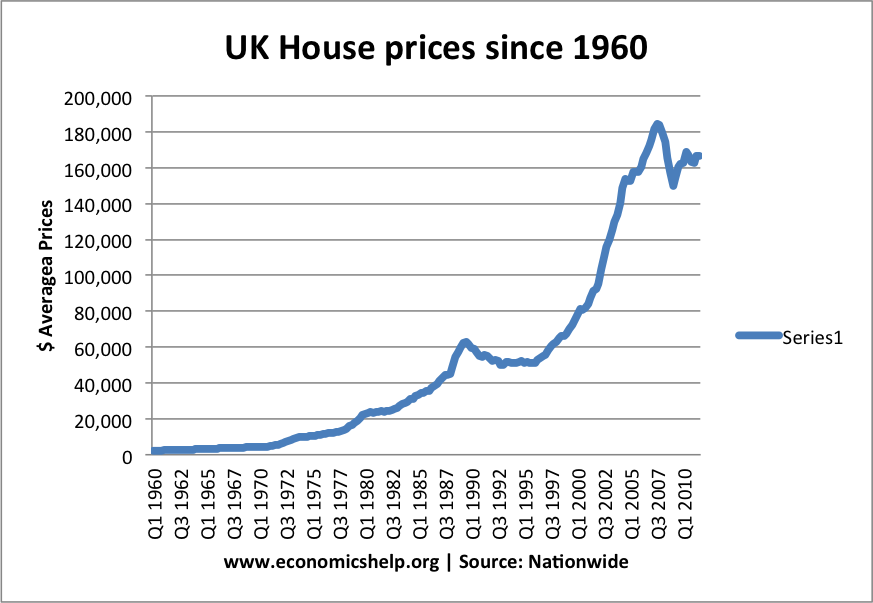 Real and Nominal House Prices
Real house prices take into account the effect of inflation. Despite two house price crashes in 1991 and 2008, housing remains a good investment offering a good return in real terms. (In addition to capital gains also income from renting)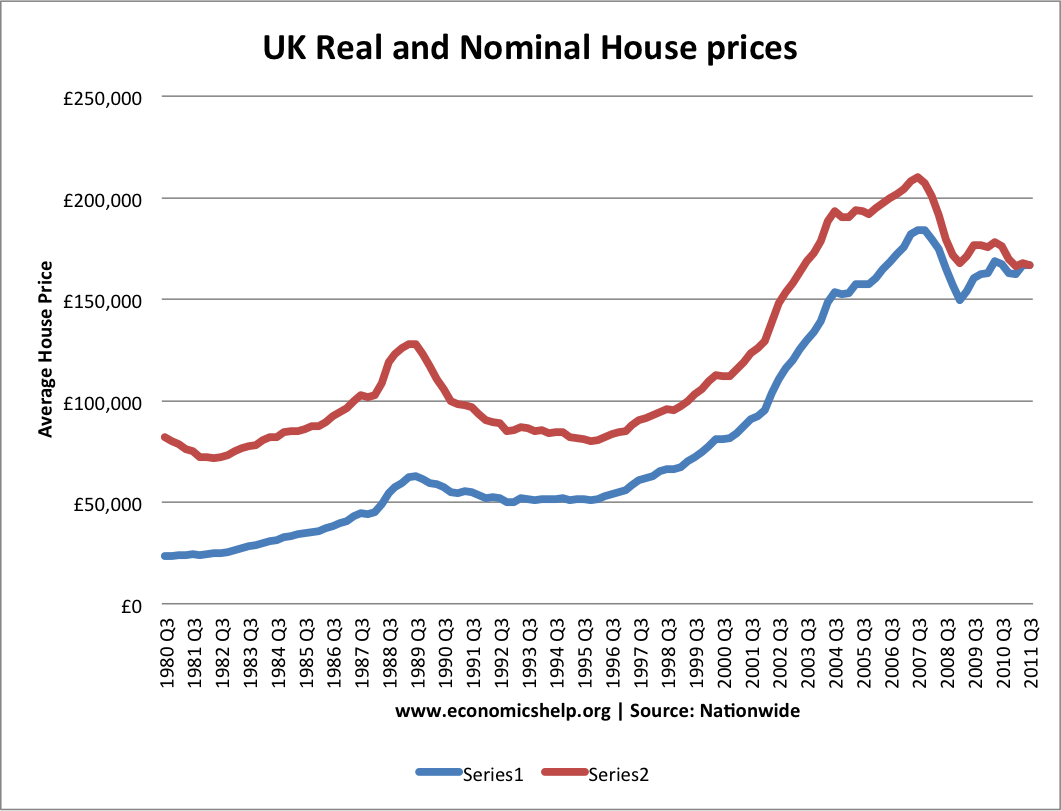 real house prices – series 2 (Red)
Nominal house prices – series 1 (blue)
Annual Percentage Change in House Prices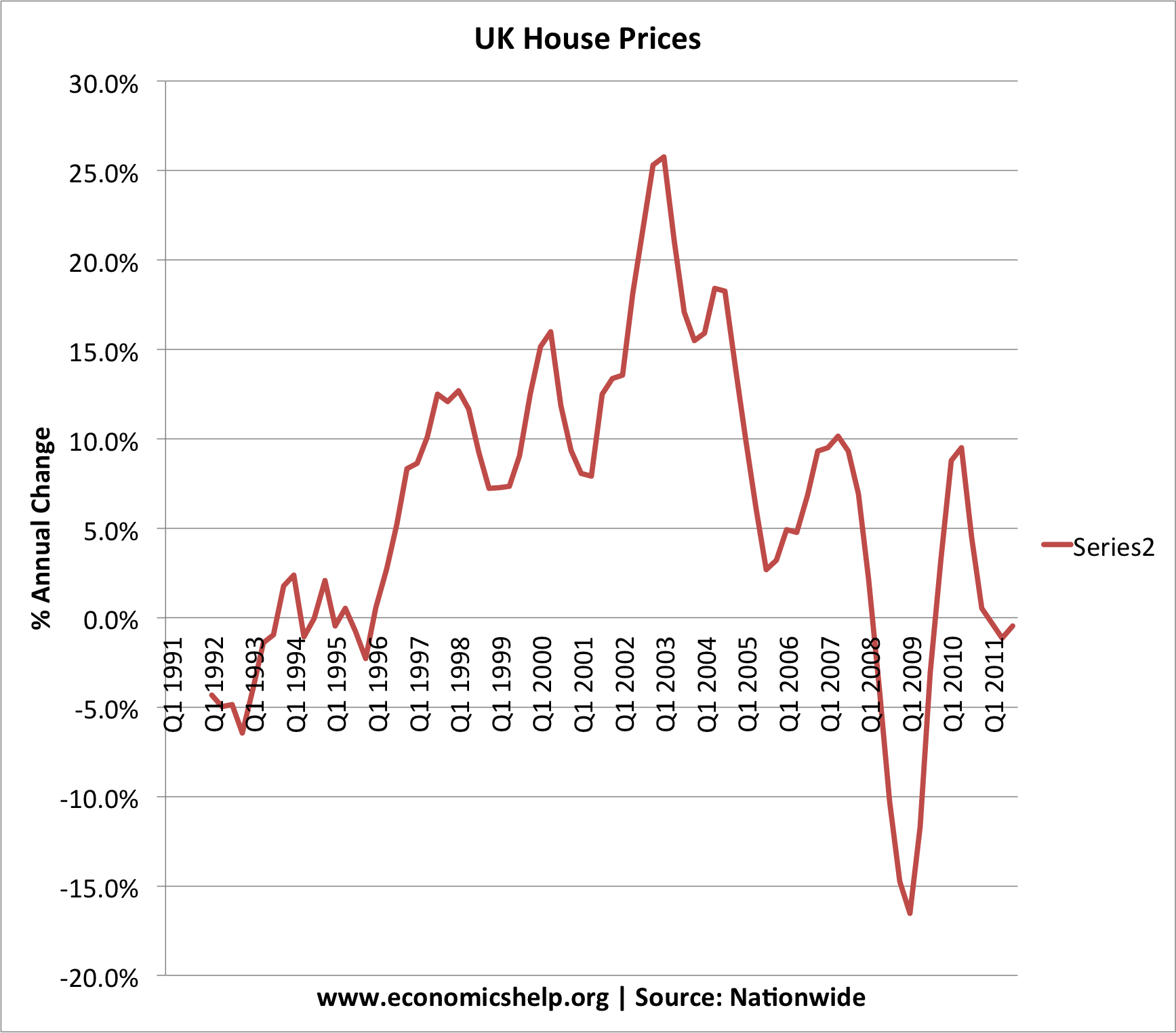 Many factors are pushing house prices down:
1. House prices fell for four years during last slump
2. Economic Recession The recession continues to worsen threatening more unemployment and therefore more home repossessions.
3. Lack of Funds for Mortgages. The Banking Sector is still fragile after more bad debts exposed from credit crunch. Lending conditions likely to remain tight.
4. House prices still expensive. House price to earnings still higher than long term averages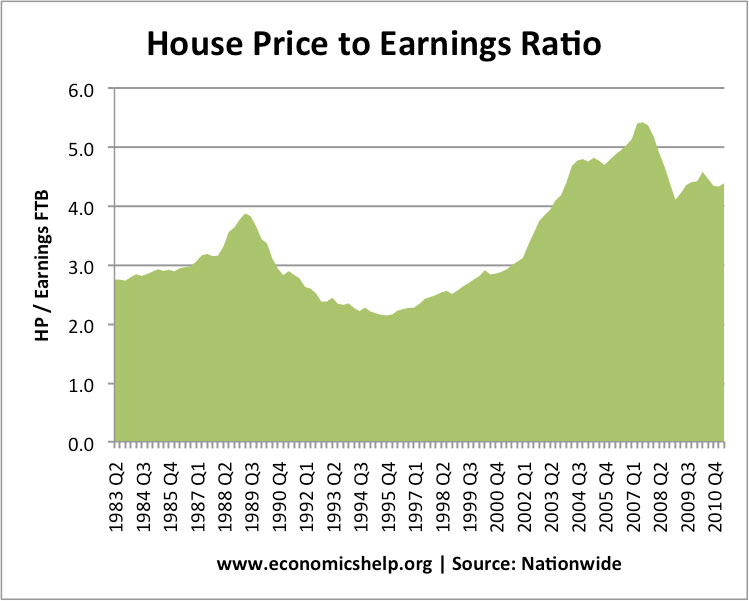 5. Lack of Confidence as falling prices and recession put people off.
Related